Congratulations for Outstanding Instruction
February 24, 2021
The Electrical and Computer Engineering Department (ECE) at Mississippi State University would like to recognize our professors, instructors, and teaching assistants who received high marks on their Fall 2020 student evaluations.
"With classes being a mixture of face-to-face and virtual, we weren't sure what to expect. But ECE  instructors continue to go above and beyond for their students," said Kylie Crosland, Program Coordinator for ECE.
Instructors from both the Starkville campus and MSU's Engineering on the Coast campus in Gautier received praise from students. Course instructors are: Dr. John Ball, Dr. Seungdeog Choi, Dr. Ryan Green, Dr. Umar Iqbal, Dr. Bryan Jones, Dr. Masoud Karimi, Christopher Litton, Kirk Sharp, and Dr. David Wallace. Laboratory teaching assistants are: MM Nabi, Yadu Paudel, Timothy Sellers, and Zachary Warren.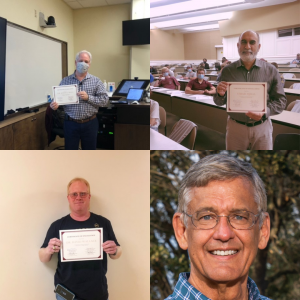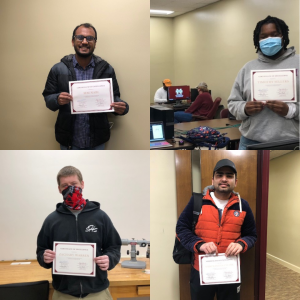 Congratulations again to these outstanding professors, instructors, and teaching assistants, as well as to all instructors and students that are learning to make it work during this time.
The Department of Electrical and Computer Engineering at Mississippi State University consists of 23 faculty members (including 7 endowed professors), 3 clinical faculty, 10 professional and support staff, and over 700 undergraduate and graduate students with approximately 88 being at the Ph.D. level. With research expenditure of the department in excess of $10M, the department houses the largest High Voltage Laboratory among North American Universities. For more detailed information on the department please visit our website www.ece.msstate.edu.