Department Announces 2023 Wall of Excellence Undergraduate Honorees
November 17, 2023
Four undergraduate students in Mississippi State University's Department of Electrical and Computer Engineering have been named to the inaugural class of the department's Wall of Excellence.
ECE's Wall of Excellence was created to recognize students who have demonstrated a commitment to their academics and their involvement at Mississippi State. They have an established record of leadership, service, and contributions within the department, the Bagley College of Engineering, and the university.
The 2023 recipients were honored during a luncheon in November, and the awardees have their names displayed on the second floor of Simrall Hall.
This year's inductees include Chiedo Atuegwu, Garrett Bradshaw, Ryan Harper, and Kyler Smith.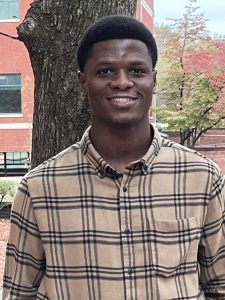 Chiedo Atuegwu
Electrical Engineering
Lagos, Nigeria
Chiedo Atuegwu has been an active student at Mississippi State University since transferring to campus from Odessa College, where he earned his associate's degree. In addition to being a President's Scholar each semester, Chiedo has also severed as a mentor for both the Foundations in ECE and Foundations in Design courses. His campus and outreach involvement includes being a member of the National Society of Black Engineers (NSBE), volunteering through the Maroon Volunteer Center, working on undergraduate research, and participating in the U.S. Department of Energy Solar Decathlon competition. He has also served as an MSU resident advisor, received the 2022 Mississippi Automotive Manufacturers Association (MAMA) Scholarship, and held numerous internships supporting his academic goals.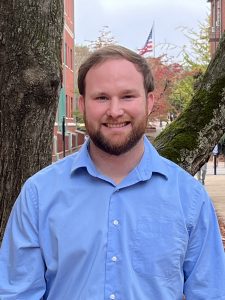 Garrett Bradshaw
Electrical Engineering
Raleigh, Mississippi
Since transferring to MSU from Jones County Community College, Garrett Bradshaw has been a leader in the Department of Electrical and Computer Engineering. In addition to being a mentor for the Foundations in ECE course, he has also assisted as an undergraduate teaching assistant for a Digital Devices lab. He was team leader for SmartCane, which won an award for the Best Introduction to Design project in the department. Garrett has been an active member of Tau Beta Pi and Phi Kappa Phi honor societies, and he serves as the president of IEEE's Eta Kappa Nu honor society. Garrett has been a President's Scholar each semester, and he participated in two internships which have provided him with invaluable work experience.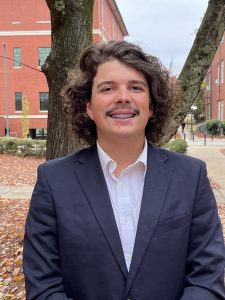 Ryan Harper
Electrical Engineering
Philadelphia, Mississippi
Ryan Harper has been actively engaged in Mississippi State, the Bagley College of Engineering, and the Department of Electrical and Computer Engineering. He has held various leadership positions on campus, including serving as Bagley Ambassador membership chair, IEEE Treasurer, in the Student Association's freshman groups, and a member of the Student Association Cabinet. Ryan has worked in ECE's Paul B. Jacob High Voltage Laboratory since 2021, and he has participated in two internships while an undergraduate. He also has extensive community outreach experience with both Starkville's Habitat for Humanity and Starkville Strong, all while remaining a President's Scholar and Dean's Scholar.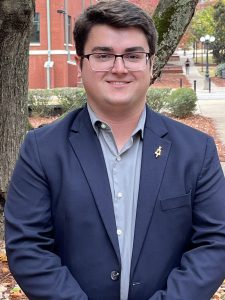 Kyler Smith
Computer Engineering
Southside, Alabama
Kyler Smith has been involved in a variety of opportunities as a student in the Bagley College of Engineering. Kyler is a member of Tau Beta Pi and an active participant within the Shackouls Honors College, studying abroad in Oriel College at Oxford University on the topic of Cognitive Neuroscience. He was chosen as the first Supplemental Instruction Leader for Data Structures and Analysis of Algorithms, and he has been a President's Scholar every semester. Due to his extensive experiences, he participated in the ECE's departmental presentation during MSU's Scholars Day. In addition to work with the Center for Cyber Innovation, Kyler is also completing undergraduate research in the Social, Therapeutic, and Robotic Systems (STaRS) Lab.
The Department of Electrical and Computer Engineering at Mississippi State University consists of 27 faculty members (including seven endowed professors), seven professional staff, and over 700 undergraduate and graduate students, with approximately 100 being at the Ph.D. level. With a research expenditure of over $14.24 million, the department houses the largest High Voltage Laboratory among North American universities.