Tang Receives Army Research Office Grant
January 26, 2022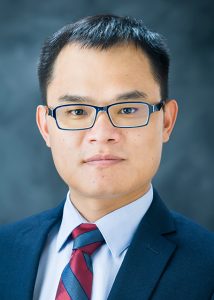 An assistant professor in the Department of Electrical and Computer Engineering at Mississippi State University was recently awarded funding to help resolve data gaps.
Bo Tang received $60,000 from the United States Army Research Office (ARMY) (ARO) (DOD) for his projected titled "Information-Theoretical Transfer Learning for Bridging the Gap between Simulated and Real-World Data."
"Training advanced machine learning algorithms usually requires a large amount of labeled data," Tang said, stating that this presents a great challenge in their practical applications because labeled data is typically scarce and easily outdated.
"To address this challenge, this project develops novel transfer learning algorithms using information theory to enable real-world data generation from computational simulations," he said.
In addition to his interest in developing new fundamental machine learning algorithms, Tang's research interests also include statistical machine learning, deep learning, and cybersecurity, among others. In 2021, Tang was awarded the prestigious Faculty Early Career Development (CAREER) award from the National Science Foundation, and his other awards include the National Institute for Justice New Investigator/Early Career Award in 2018 and the Best Paper at the IEEE Annual Computing and Communication Workshop and Conference.
For more information on Tang's research interests and accomplishments, visit here.
The Department of Electrical and Computer Engineering at Mississippi State University consists of 27 faculty members (including 6 endowed professors), 7 professional staff, and over 700 undergraduate and graduate students with approximately 100 being at the Ph.D. level. With research expenditure of the department in excess of $11.94 million, the department houses the largest High Voltage Laboratory among North American universities. For more detailed information on the department, please visit our website www.ece.msstate.edu.