ECE Graduate Student Receives NSF Scholarship for Service
April 26, 2021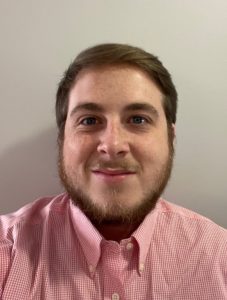 Matthew Duck, a graduate student in Electrical and Computer Engineering (ECE), recently received a National Science Foundation (NSF) Scholarship for Service.
Matthew, who earned his undergraduate degree in Electrical Engineering in November of 2020, work with ECE Professors, Drs. Ali Gurbuz and Mehmet Kurum, in the IMPRESS Lab. The Southaven native said he first became interested in the IMPRESS Lab while taking an undergraduate course from Dr. Gurbuz.
"It was the first time I'd heard of electrical engineering topics and projects that didn't have a clear answer, and it made me very interested in the field and its research," said Matthew.
Once he finishes his graduate degree, he hopes to work for the government by designing radars and microwave remote sensing systems.
For more information about the IMPRESS Lab, as well as the research of Dr. Gurbuz and Dr. Kurum, visit http://impress.ece.msstate.edu/
The Department of Electrical and Computer Engineering at Mississippi State University consists of 23 faculty members (including 7 endowed professors), 3 clinical faculty, 10 professional and support staff, and over 700 undergraduate and graduate students with approximately 88 being at the Ph.D. level. With research expenditure of the department in excess of $10M, the department houses the largest High Voltage Laboratory among North American Universities. For more detailed information on the department please visit our website www.ece.msstate.edu.