ECE Research Seminar (Virtual Event*) – Friday, April 9, 2 – 3 pm
March 26, 2021
Please plan to join ECE's next Research Seminar, Friday, April 9 2-3 pm CT on Webex
Lifelong Learning: Learn to Memorize and Learn to Recall
Bo Tang | tang@ece.msstate.edu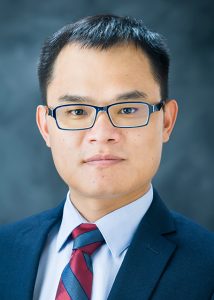 Abstract: The impact of modern artificial intelligence (AI) – more specifically, "narrow AI", which performs objective functions using data-trained models – is everywhere in our society, ranging from transportation, manufacturing, healthcare, education, media, and customer service. However, these narrow AI techniques, largely dominated by the recent study of deep learning, can only perform a specifically defined task – whether being able to play chess, forecasting the weather, or analyzing data. It is widely believed that, as pointed out by Michael I. Jordan, one pioneer of AI, "there is no real intelligence there", an intelligence that is similar to what a human has, e.g., the "continual learning" or "lifelong learning" capability of continuously learning and accumulating knowledge from different sources over the whole lifetime. The lifelong learning capabilities are crucial for practical autonomous agents that interact in the real world and continuously process streaming data. Lifelong learning remains a long-standing challenge for modern machine learning since the continual training of a machine learning model from non-stationary data distributions generally leads to the well-known "catastrophic forgetting" issue. In this talk, I will present our recent biologically inspired research in lifelong learning. The talk will start with an introduction of limitations of state-of-the-art deep neural networks, new challenges of lifelong learning, and its recent advance. Then, I will present our proposed computational approaches to address the catastrophic forgetting issue, mainly inspired by the neurophysiological aspects of lifelong learning in human. Experimental studies have been also conducted to evaluate the performance using new metrics that are specifically designed for lifelong learning. Lastly, challenges and opportunities of lifelong learning will be discussed.
Biographical info: Dr. Bo Tang is currently an Assistant Professor in the Department of Electrical and Computer Engineering at Mississippi State University. He received his B.S. and M.S. degrees from Central South University in 2007, and Institute of Electronics, Chinese Academy of Sciences in 2010, respectively. He received the Ph.D. degree in electrical and computer engineering from University of Rhode Island (Kingstown, RI). His research interests lie in the general areas of Statistical Machine Learning, Deep Learning, Cyber Security, and their applications in Robotics and Cyber Physical Systems. In particular, he is interested in developing new fundamental machine learning algorithms (e.g., Bayesian learning, transfer learning and deep learning) and building complex embedded systems (e.g., energy systems, robotics and autonomous vehicles) that are robust, adaptive and fault tolerant to uncertain environments. Dr. Tang is the recipient of NIJ New Investigator/Early Career Award (2018), Chinese Government Award for Outstanding Students Abroad (2016), Best Paper Award in IEEE CCWC (2018), Best Student Paper Award in IJCNN (2016), Junior Faculty Travel Award by Army Research Office (2016), and IEEE Computational Intelligence Magazine Publication Spotlight Paper (2015).
* For further information contact:  Dr. Jenny Du |  du@ece.msstate.edu | 5-2035
For WebEx Information, scan the QR Code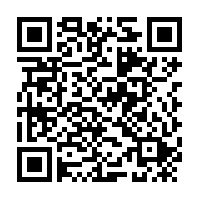 Or
JOIN WEBEX MEETING
https://msstate.webex.com/msstate/j.php?MTID=m0974d7ded9bede4e0f62a94222c4b192
Meeting number (access code): 120 567 4058 Meeting password: fyFwcUTS424
To learn more about Dr. Tang's research, visit his website –  https://my.ece.msstate.edu/faculty/tang/
Click here to watch recorded lecture.
The Department of Electrical and Computer Engineering at Mississippi State University consists of 23 faculty members (including 7 endowed professors), 3 clinical faculty, 10 professional and support staff, and over 700 undergraduate and graduate students with approximately 88 being at the Ph.D. level. With research expenditure of the department in excess of $10M, the department houses the largest High Voltage Laboratory among North American Universities. For more detailed information on the department please visit our website www.ece.msstate.edu.