Two ECE Seniors Inducted into the BCoE Hall of Fame
April 14, 2021
Seven undergraduates and a pair of Ph.D. candidates are the newest inductees into Mississippi State University's Bagley College of Engineering Student Hall of Fame, including two seniors from the ECE department.
"It is becoming more and more challenging to select our Student Hall of Fame inductees each year and that is due to the large number of outstanding students that we have," said Jason Keith, dean of the Bagley College of Engineering. "This newest class exemplifies academic excellence, extra-curricular achievement and service… both on and off campus. And without a doubt, with continued hard work, they have bright futures ahead of them."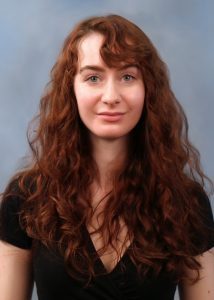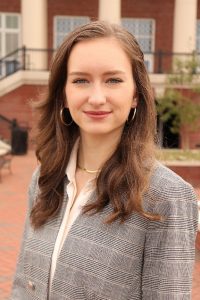 ECE Inductees are:
Zoe Fowler
Zoe Fowler is a senior majoring in electrical engineering. She is the 2020 recipient of the prestigious Astronaut Scholarship, is a member of Phi Kappa Phi and serves as an Electrical & Computer Engineering Ambassador.
Erin Parker
Erin Parker is a senior, joint majoring in computer engineering and fashion design & merchandising. She is the co-author of three published journal articles and earned Most Innovative Cotton Performance Technology at the Cotton Incorporated AgChoice awards.
The Bagley College Student Hall of Fame was established in 2007 to highlight students who display high academic achievement and exemplary leadership skills while engaging in internships, volunteer work and student activities. Students are nominated by faculty, staff, or student organizations.
The Department of Electrical and Computer Engineering at Mississippi State University consists of 23 faculty members (including 7 endowed professors), 3 clinical faculty, 10 professional and support staff, and over 700 undergraduate and graduate students with approximately 88 being at the Ph.D. level. With research expenditure of the department in excess of $10M, the department houses the largest High Voltage Laboratory among North American Universities. For more detailed information on the department please visit our website www.ece.msstate.edu.
The Bagley College of Engineering is online at www.bagley.msstate.edu and can be found on Facebook, Twitter, Instagram and YouTube at @msuengineering.
MSU is Mississippi's leading university, available online at www.msstate.edu.
Original Story by Philip Allison linked here.